Jennifer L. Soucy – Author
Delve Into a World of Dark Fantasy The Novels:
*DEMON IN ME
*THE NIGHT SHE FELL
*CLEMENTINE'S AWAKENING
*THE MOTHER WE SHARE (from RhetAskew Publishing)
*DEAD IN THE WATER
*SHE WHO DESTROYS (sequel to The Night She Fell) Tales for Dark Minds
and Bright Hearts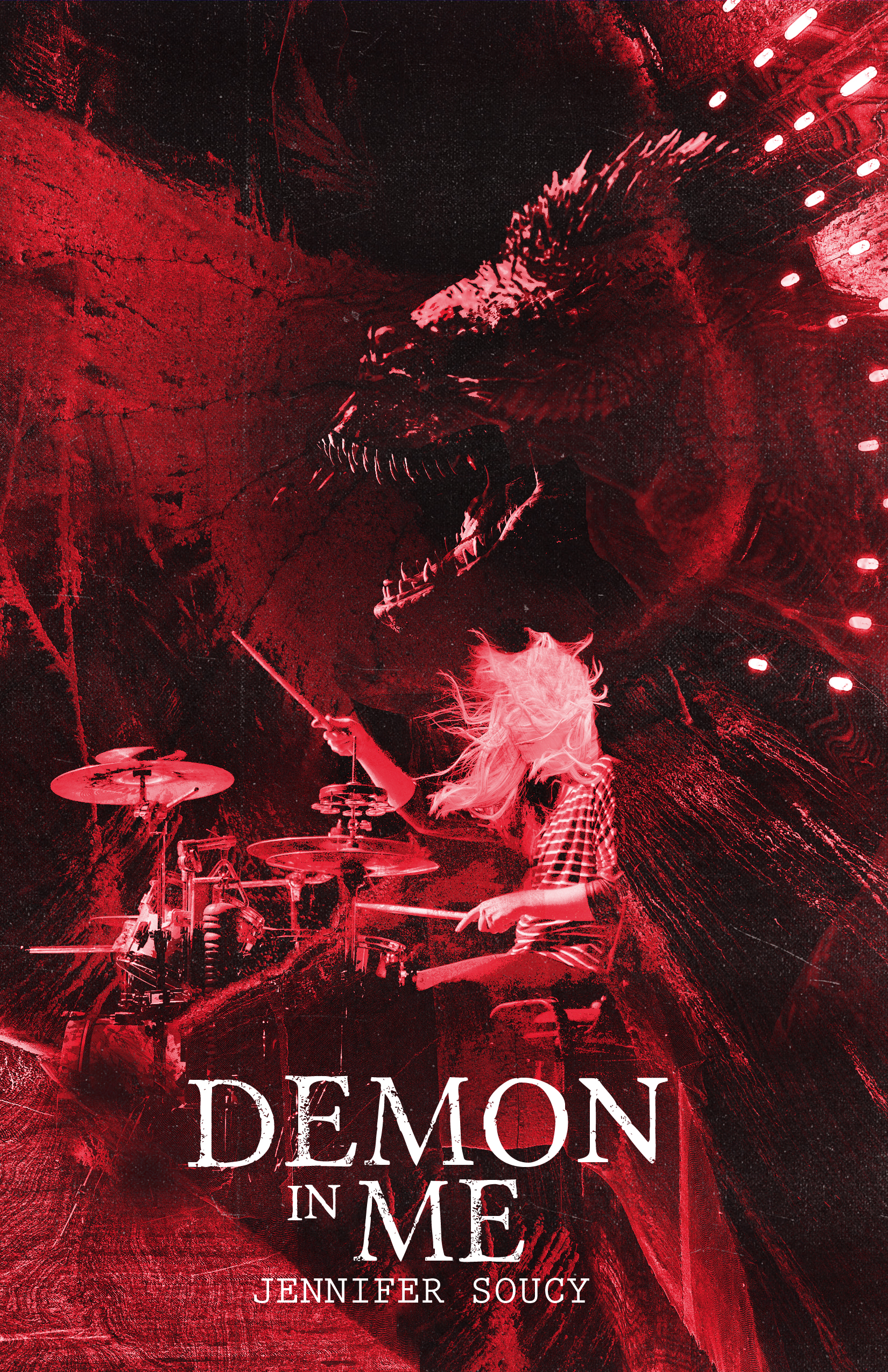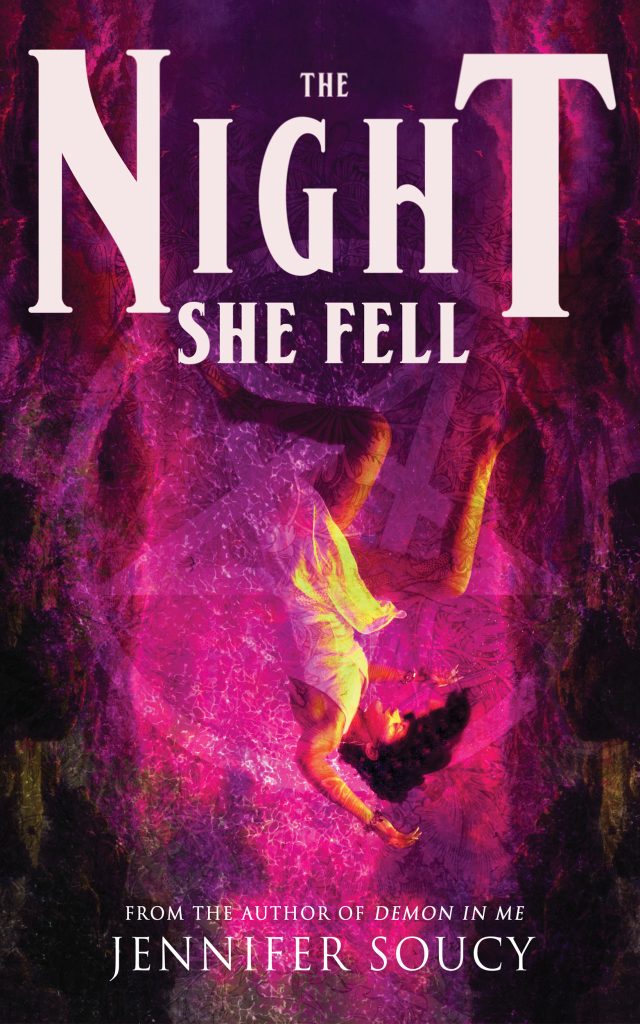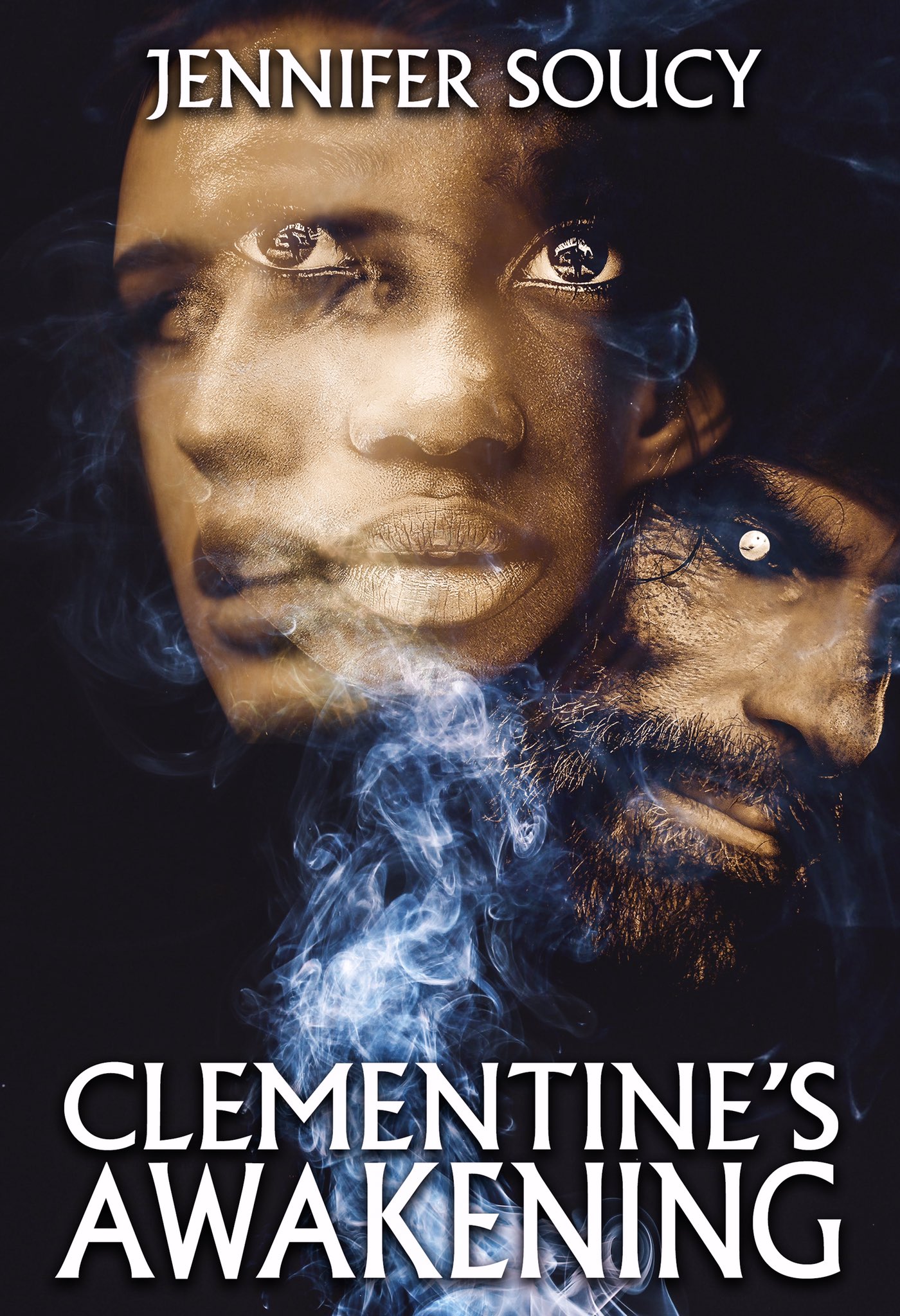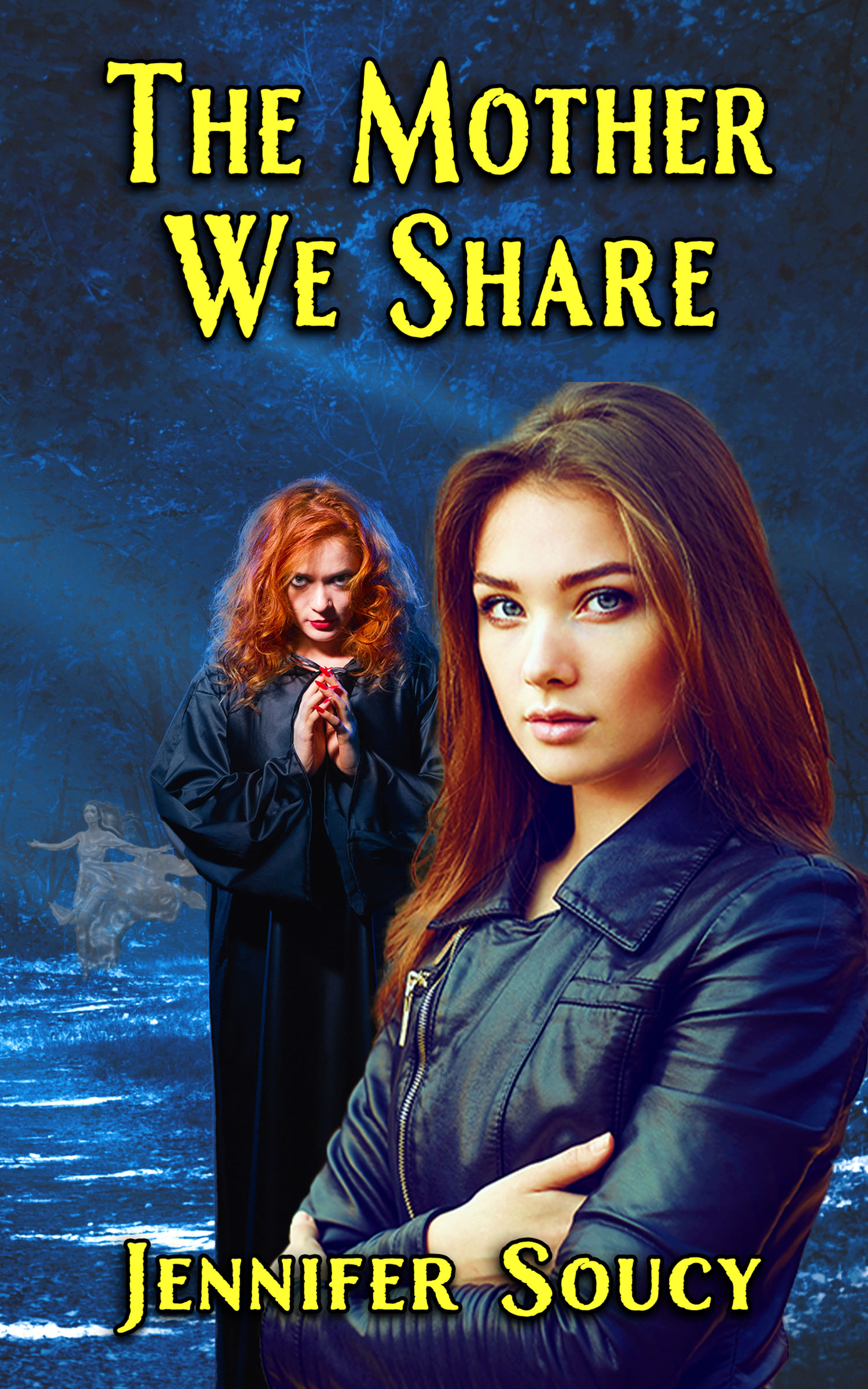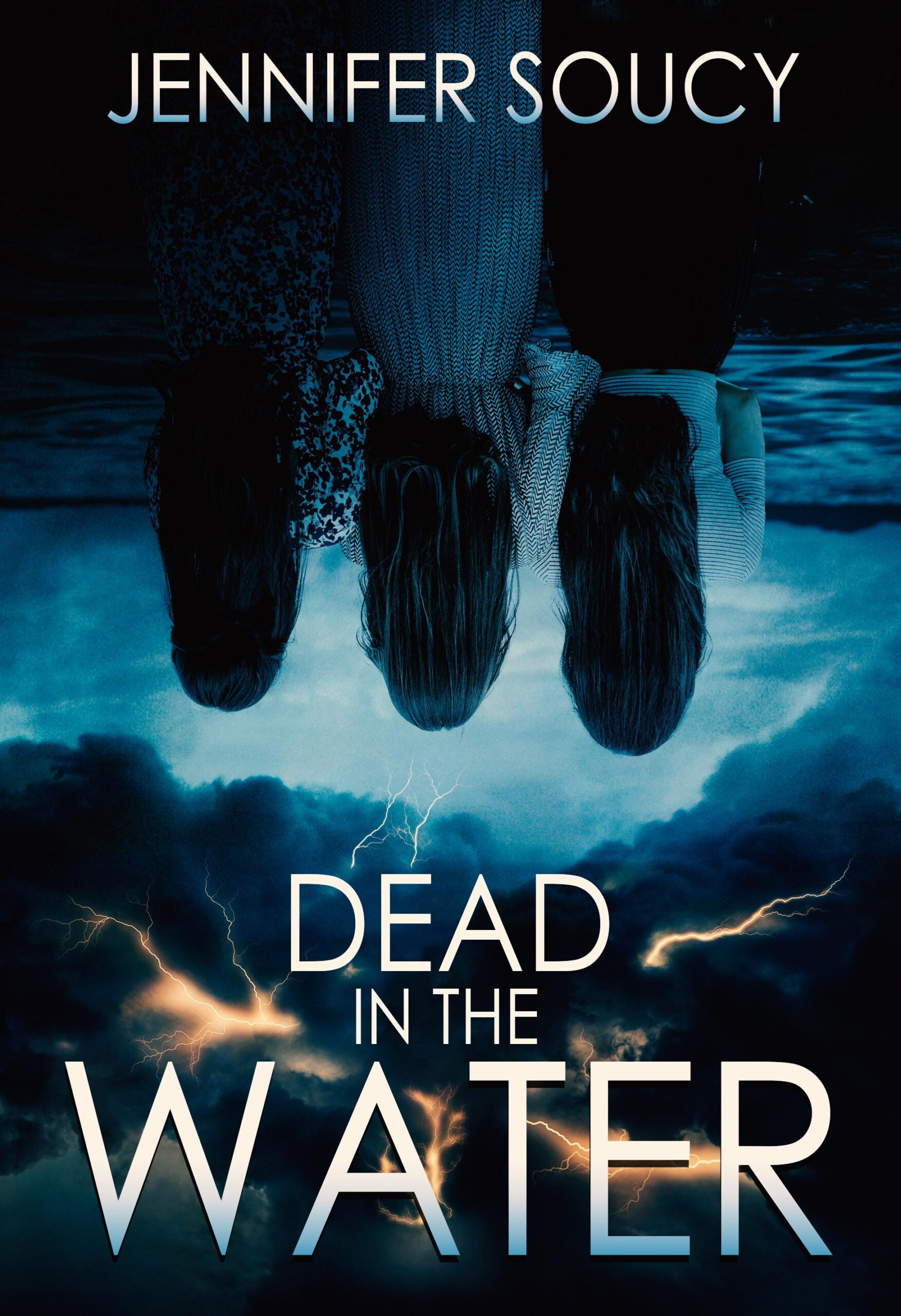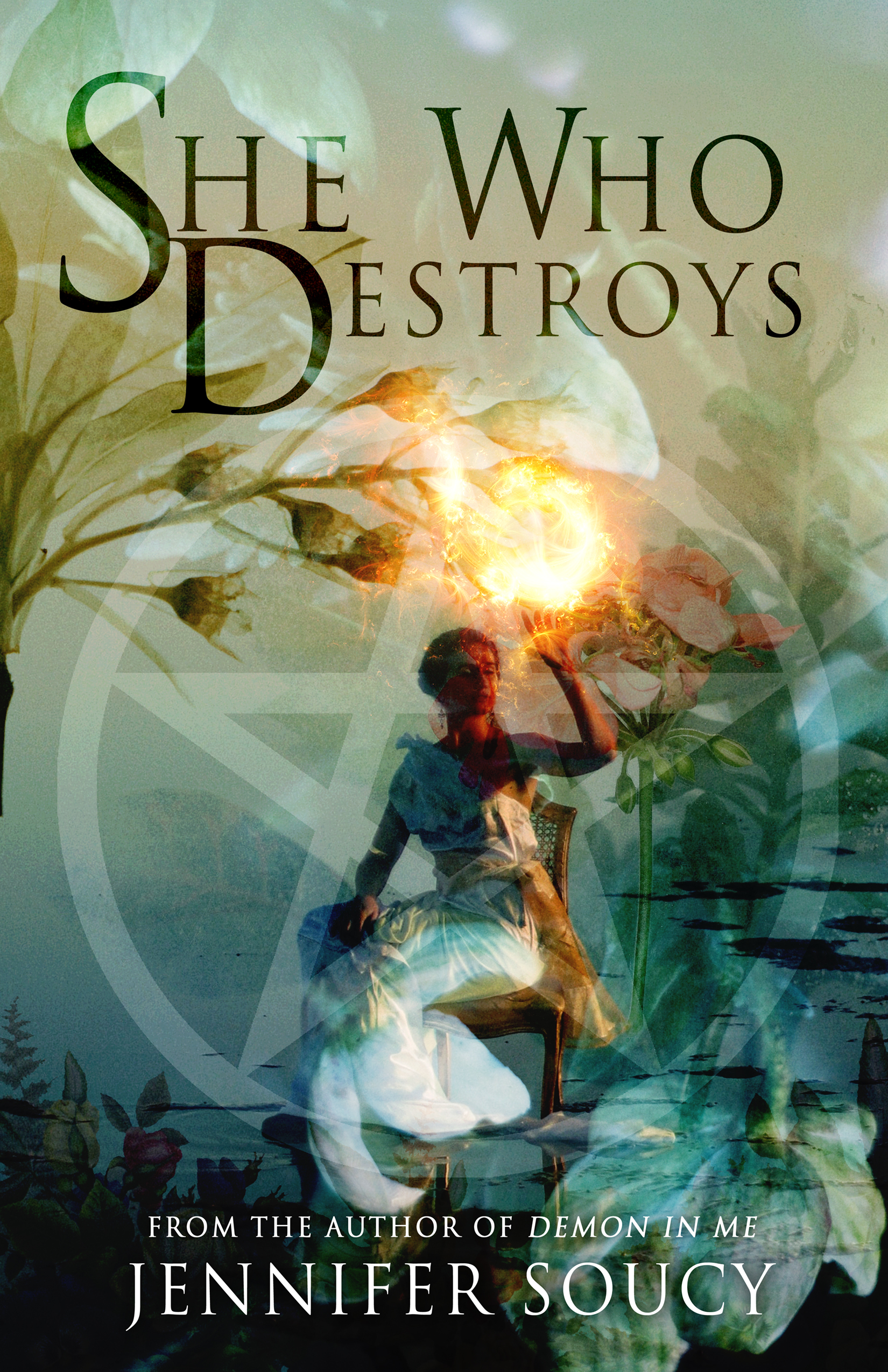 About The Books
Demon in Me
Inner demons, we've all got them. But they're not real…right?
Ten years ago, Layla silenced the voices spawned from years of addiction and trauma which led her down a self-destructive path she nearly didn't survive.
One phone call draws Layla home at the behest of her dying mother. The voices return, warning her the past may be repeating. Layla's abusive ex is now her sister's husband, and a new set of children are forced to witness domestic violence.
The demons demand vengeance for wrongs that were never made right. They urge Layla to unleash her inner darkness and save her family. A bold path to victory, but is it worth sacrificing her sanity and her soul?
Now Available @ Amazon
The Night She Fell
Falling in love or falling into darkness? For some, it's the same journey.
Coralena del Prado wishes to become a witch like her mama, but her ancestral magic still hasn't activated. She fears she'll be stuck forever as Mama's assistant at Cornucopia, their Mediterranean café in Greenwich. But all that changes when a mysterious man from their past returns, sparking more than Cori's late-blooming magic.
Hayden Colburn, Greenwich's elusive bachelor prince, fled his life of privilege to become a restaurateur in nearby New York City. He's everything Cori wants and, after one brilliant night, she's ready to surrender. Until Mama shares a secret, shattering their peaceful home and Cori's dreams of love.
Evil lurks beneath Greenwich, spawned by the Colburns and their powerful friends. Mama begs her to stay away, but Cori can't ignore their crimes. She plans a sneak attack, armed with only her temperamental magic—a power made volatile by her conflicting emotions for Hayden, a man she's sworn to hate who stubbornly fights to win her heart.
Cori vows to destroy her mother's enemies, weaponizing her magic and breaking every natural law—a sacrilege which might damn her soul. But none of that matters if it means saving her beloved mother from a pack of humans more wicked than any mythological monster.
Now Available @ Amazon
Clementine's Awakening
Death is rarely the end in Savannah. Sometimes it's only the beginning.
Clementine is ready to live her best life, starting with a new job at O'Hara's Pub. But working as a server isn't easy for a lifelong wallflower. She encounters a sympathetic ally in Rosemary, but there's a problem: Rosemary's a ghost, a former slave trapped for eternity in the pub.
The girls form an unlikely friendship. Clementine offers compassion to the lonely ghost, who defends her by playing harmless pranks on rude customers and cruel co-workers. Their activities soon attract another spirit—Deadeye Abernathy, the madman who murdered Rosemary 150 years ago.
Deadeye joins the fun, turning the pranks into gruesome attacks. Clementine must find a way to stop him before he destroys her friends and the new life she loves. But how can a human survive a battle between two ghosts in the Most Haunted City in America?
Now Available @ Amazon
The Mother
We Share
She yearned for the mother she never knew, wishing for a whole family. Something heard and replied…
Evie Bonaventura is terrified when a strange girl breaks into her room, a creature with her dead mother's eyes. Dad confesses Evie had a twin, but she died along with their mother who was unable to survive the devastating childbirth. Mom swore on her deathbed that her baby was kidnapped by fairies—a changeling, but that was impossible. Myths aren't real.
Yet the otherworldly girl continues to stalk Evie before attacking their father and others. Beltane approaches, their 18th birthday and the night when fairy powers peak. Evie's determined to protect her family, confident because heroes always win—don't they?
Tragedy strikes, forcing Evie to act. She embarks on an adventurous rescue mission from Boston to Ireland, aided by an unlikely band of brave friends, legendary creatures, and a colorful coven of witches. Evie has a choice: destroy her twin sister or save her, in honor of the mother they once shared.
Now Available from RhetAskew Publishing!
Dead In The Water
Breaking a promise can have deadly consequences.
Grandma Maureen escapes the nursing home and walks into the water. The McNamara curse strikes again as another member is taken by the sea.
Shaelyn, Cordelia, and Riley—triplet terrors who once dreamed of stardom and true love—return home to mourn the woman who raised them. Shaelyn lost the man of her dreams and had to raise their children alone while running the family business. Cordelia married her childhood sweetheart and became his princess, but he began punishing her after she failed to meet his expectations. Riley's a famous musician, but a life of excess and regret has taken its toll.
Someone else lurks in Provincetown, eager for the sisters' reunion—a mysterious man who's watched them from afar for years. One of the sisters has a secret, a bargain struck which must be fulfilled or else disaster will follow. The McNamara Girls have no choice but to set aside their differences and unite against a predator whose vengeful obsession refuses to be denied.
Now Available @ Amazon
She Who Destroys
The saga continues…
Nearly a year after the night she fell for a monster's son, Coralena is emerging from a profound depression. She and her mother have fled Greenwich, abandoning everything they cherished most—friends, family, and their beloved restaurant, Cornucopia. As their lives finally settle into a new normal, the man she left behind sends a disturbing message.
Hayden begs for Cori's help, warning that Lupus Filios has a new High Priestess—his sister, Bronte—and they're eager to resume their dark plans. He also claims Bronte's grown as demented as their father, Alastor—a man who'd sold his soul in exchange for earthly power.
When the cult makes their move, Cori and her mama are forced to retaliate. Cori joins Hayden to battle their mutual enemies, but she must also guard her battered heart against his many charms or risk being broken again.
As another Halloween ritual approaches, can Cori and her allies finally defeat the twisted cult, or will they be strapped to the sacrificial altar once more? Only Hekate knows for sure…
Sequel to THE NIGHT SHE FELL. Now Available @ Amazon!
Stay Tuned for…
We'll see!

Jennifer Soucy is a lifelong horror & fantasy nerd who dreamed of becoming a writer. She currently lives in Georgia, a "Damn Yankee" and bartender who enthusiastically slings crafty cocktails and strange tales. With two books sold and more on the way, she promises to have enough material to creep out her friends, family, and fans for many years.